Please look down for my earlier today as well :)
I'd like to paint this one guard dog like one. I think some form of orange would suit it.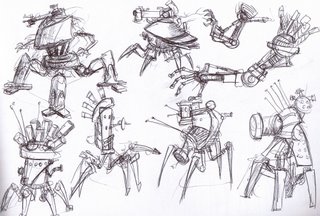 I know I should remain detached from my work, but I like this speedy guy too :P
I'm fond of the robot with the sword, even if he is somewhat unbalanced.